The origin of the 360GT dates to the meeting of its inventors – Ramón A. Dominguez and Carlos L. Márquez – in 1992 when the two were high school students in their native Venezuela. Both hoped to pursue riding careers, and Carlos introduced Ramón to his uncle, Jesús Márquez, who was then a prominent jockey in Venezuela. Dominguez began his professional riding career in Venezuela in 1994 at the age of 18, while Márquez did not begin riding professionally until 1997. Their paths diverged. In 1996, Dominguez left Venezuela to ride in the United States. Márquez would remain in their home country until 2002.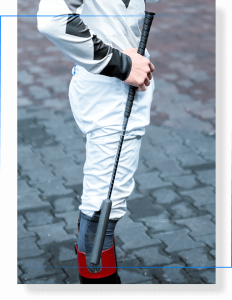 By 2008, Dominguez was firmly established in the U.S. and based at Delaware Park. That year, Delaware Park officials informed the jockey colony that they were to begin riding with a new crop. Up to this point, the crop had been a fiberglass rod fitted with a hard, typically square-shaped "popper" – the end used to make contact with the horse. The new model was fabricated with a softer, padded popper designed to be gentler on the animal and still offer encouragement.
While this change was initially met with resistance from some, the new model came to be the industry standard. Still, it was not without flaws. Dominguez noticed that the soft material on the popper was quick to break, and once broken, was easily penetrated by water. In addition to wearing out quickly, a crop that was beginning to deteriorate would retain water, making it heavy and unwieldy for the rider, as well as having the unintended effect of exerting more force on the horse. Dominguez began to wonder if there wasn't a way to make it more efficient and simultaneously gentler, and in his spare time tinkered with various materials to create a different type of crop. He landed upon the idea of using a bicycle inner tube stuffed with plumbing insulation as the popper, an idea he liked because the tube was waterproof and also cylindrical, meaning no hard edges. After creating and testing various prototypes, he thought enough of the idea to patent it in 2011.

By that time, Dominguez had little time for tinkering. In early 2011, he had just won his first Eclipse Award as the nation's outstanding jockey for his successes the previous year. As one of the top riders in the country, his services were in high demand on major circuits across the U.S. The then New York-based Dominguez would set aside his idea to improve riding crop design, but the desire to change this key piece of equipment for the better never left him.
Dominguez's career was cut short by injuries sustained in a riding accident on Jan. 18, 2013, and he retired officially in June of that year. In 2016, he was inducted into racing's Hall of Fame with 4,985 career winners.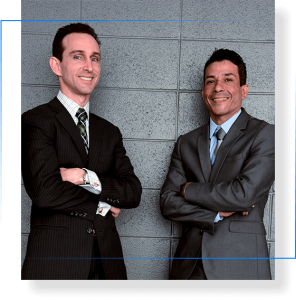 After his retirement, Dominguez's mind turned to ways in which he might help racing evolve and improve, eventually bringing him back to his riding crop prototypes.
In 2017, his path crossed once again with his high school friend Márquez, who, now based in the U.S., had separately been making riding crops and pondering design improvements. A mutual friend reconnected the two men, and 360GT, effectively 10 years in the making, was born.