360 GT: The most advanced riding crop available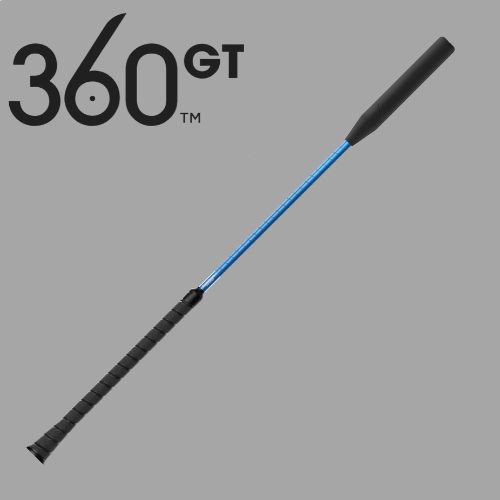 The 360 GT ‒ GT stands for "gentle touch" ‒ is a reinvention of the riding crop. Crafted from advanced materials and designed by Hall of Fame jockey Ramón Dominguez for all equestrian disciplines, the 360 GT updates a critical piece of the rider's equipment with the horse in mind.
Cylindrical popper: The contact end of the 360 GT is a high-performance foam cylinder, devoid of any stitching, designed to absorb impact and eliminate the possibility of abrasion to the horse. While the foam is malleable, it is also heavy-duty ‒ it will not absorb water or break down. Although other crops offer some cushioning, changing the strike angle even slightly can drastically alter the way the impact is felt by the horse. The 360 GT distributes the impact evenly no matter how the crop is held.
Audible encouragement: The 360 GT's foam popper was made to be heard. While the impact is gentle, the sound is assertive, clearly communicating a rider's intention and encouragement to his or her mount.
Easy customization to your preferences and colors. Order today!